Popular Nigerian socialite and former housemate of the Big Brother Naija house, Tacha has said there isn't the need to add "BBNaija's" when trying to identify her.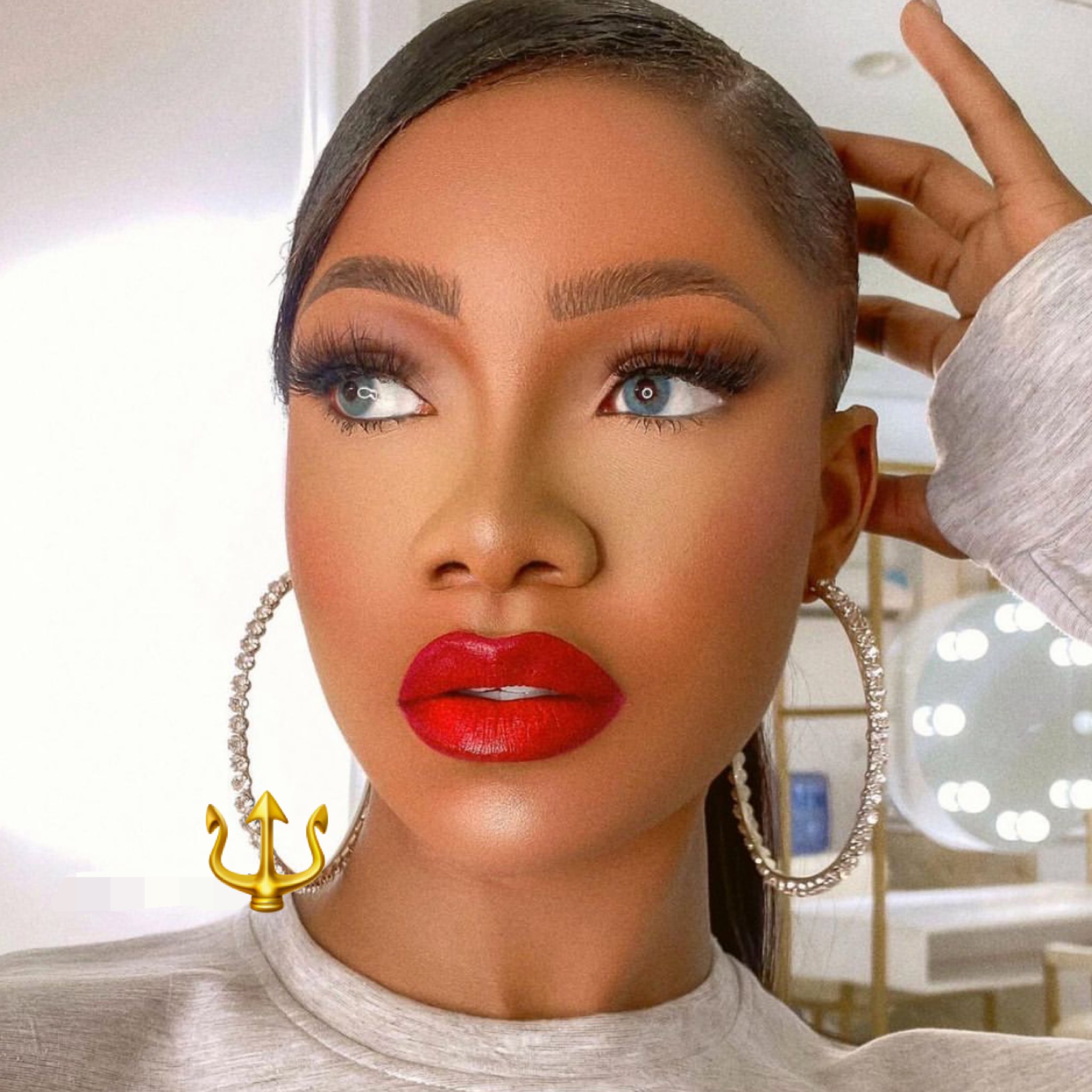 A publication was made in reference to her where the headline reads "BBNaija's Tacha" — in reaction to the headline, the controversial socialite said there's only one of her and as such, adding "BBNaija's" is unnecessary.
She wrote,
There's only one "TACHA"
"BBNaija's" Is unnecessary🙄🙄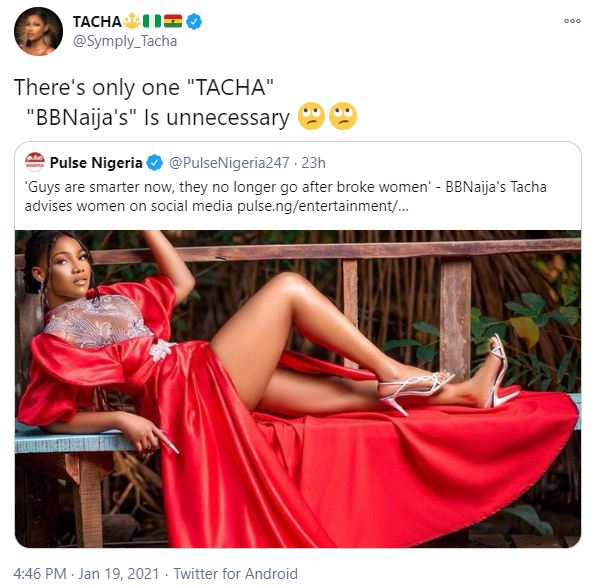 Tacha recently advised ladies to be financially independent rather than depending on men to sponsor their lifestyle.
She gave this premium advise via her Instagram story. According to her, men are becoming more exposed and are no longer interested in dating ladies who can't cater for their basic needs.
She stated that gone are the days when men shoulder the full responsibilities of their women as they are also looking for self-financed women.
The 25-year-old entrepreneur encouraged ladies to work hard and elevate their status from being broke-asses to financially stable in 2021.
In her words;
"Guys are getting smart these days and they are not so interested in being the sole provider now. So if you are a broke person, you have a problem to fix so stop complaining about how guys are. Don't be a freaking liability to any man come 2021."