Nigerian socialite and influencer Bobrisky is known for her ginormous personality, being a provocateur, and very famously – for her lavish lifestyle. She constantly shows off wads of money, expensive things she's acquired, and all manner of monetary excesses.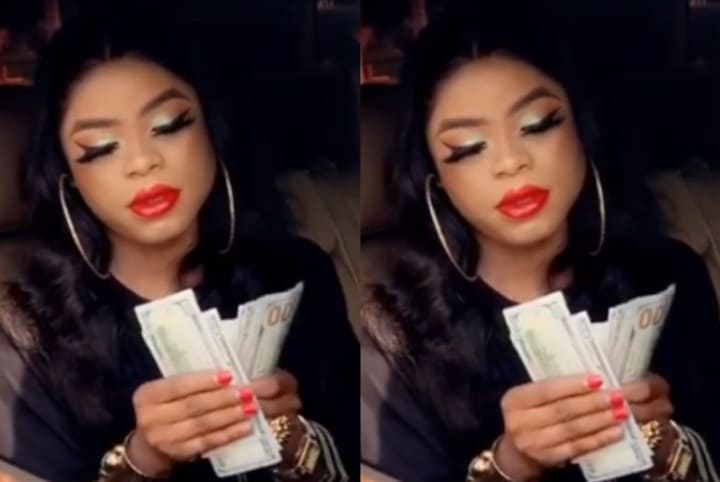 When asked where she gets her money from, Bobrisky told Chude that it was from influencing and a side business she does, but that it all started from Snapchat where she built a following and made a lot of money.
You may not know this but once upon a time, Bobrisky used to charge people for her Snapchat but then eventually stopped. Now in an extended interview with Chude, Bobrisky is finally opening up about exactly why she stopped charging for her Snapchat. Here's what Bobrisky said.s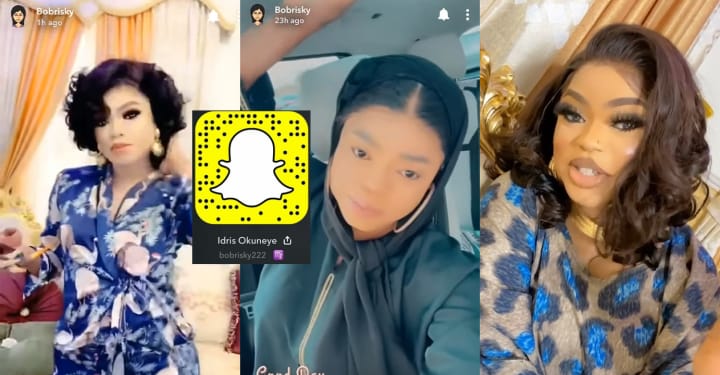 Speaking to Chude about him decision to stop charging for her Snapchat, Bobrisky said:I
Istopped charging on Snapchat because then – at some point I was like you know what? Because then I was so eager to make money, I was like 'no, I need to make money now because these people now they're so much, let me just turn them to money'. One thing I've learnt is in as much as you want someone to give you money, or you want people, anybody that finds you attractive to give you attention or money, don't forget that you also have to promote yourself to a level where people will say you're worth that money. Do you understand? As an example, probably someone is seeing for a one-night stand, and you're charging the person maybe N2,000,000 – the person will be like kini? There are many girls out there. But when they see the kind of package, the kind of cars you drive, everything about you, the guy will even pay more than the amount you're telling him to pay. It's just about the packaging and your self value.
Sowhen I started making the money on Snapchat, I just felt like I'm still going to make that money in the future. Let me not rush it now, let me just chill. Because then people were like 'oh we want to pay', they were paying like 10k then. In a night, I made about 2 million. Just one night o! The day I announced that 'you guys are going to have to be paying for my snap, it's no longer free,' some people were like 'who will pay? It's a lie.' But that very night, I opened a separate account to be monitoring the alert. How much is dropping? So I can know. Because I read accounting in UNILAG so I was like let me see how much, if this is going to work for me, and just one night I made about 2 million naira. And this is about 3/4 years ago. After like 2/3 months, I now had to open it again because I was like let me not rush. This money Bob, you will make it.Wow, N2 Million Naira in one night! This Bobrisky is rich sha. With that kind of money me I don't know if I would have opened the Snapchat again. What about you? Do you think you would have? Let me know what you think about this story by leaving a comment on my Facebook post.